Event details
Monday | January 17, 2022
9:00 am - 3:00 pm
Martin Luther King Jr. Day 2022:
Food and Hygiene Products Drive
Monday, January 17
9 a.m. – 3 p.m.
Drive-thru Drop-off Locations:
Honpa Hongwanji is teaming up with the Hawaii NAACP on a food and hygiene products drive. You may choose from the three temple drop-off sites on Oahu above. The Hawaii Betsuin site is in cooperation with Pacific Buddhist Academy.
Please bring:
non-perishable food items for Hawaii Foodbank
Most-needed items include canned proteins (like tuna or chicken), canned meals (like stew, spaghetti or chili), canned fruits, canned vegetables, bags of rice

and/or

period & hygiene products for Ma'i Movement Hawai'i
For ideas on period products to donate, you can review the Mai Movement Hawaii wishlist on the myregistry.com website or their Amazon Wishlist. You may purchase the products pictured or similar products wherever is most convenient for you and then drop them off on January 17. (Other types of hygiene products such as soap, toothbrush, toothpaste, hand sanitizer, etc. also accepted.)
…to one of the temple drop-off sites between 9 a.m. and 3 p.m. on the MLK Jr. Day holiday. Volunteers will be on-hand to accept your drive-thru donations. Thank you for your kokua!
Monetary Donations
Hawaii Foodbank and Ma'i Movement Hawai'i also welcome direct monetary donations. If you would prefer to donate money, here are two links for donating online:
Ma'i Movement Hawai'i donation page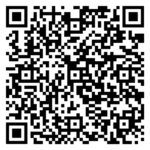 (This QR code links directly to a PayPal form.)
Sponsored by the Hawaii NAACP
For information on the overall event, contact Alphonso Braggs at Naacphawaii@gmail.com.
Mahalo Co-Sponsors!
Honpa Hongwanji Mission of Hawaii
Honpa Hongwanji Hawaii Betsuin Buddhist Temple
The Pacific Buddhist Academy
Aiea Hongwanji Mission
Windward Buddhist Temple
The African American Attorneys Association
Sisters Empowering Hawaii
Oahu Democrats Care & Serve Program
Campbell High School Girls Empowerment Movement Club
Prince Hall Shriners Desert of Hawaii
Prince Hall Grand Lodge of Hawaii
Alpha Phi Alpha Fraternity, Inc. Mu Beta Lambda Chapter
Blacks In Government Pacific Ocean Chapter

Life's most persistent and urgent question is: 'What are you doing for others'?
MLK image: OTFW , editor Eugenio Hansen, OFS, CC BY-SA 4.0, via Wikimedia Commons